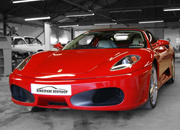 Prestige Cars

Ferrari F430
Great quality workmanship, very high standard of care.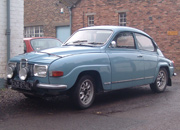 John Wyatt

Saab v4 Rally
Kingspark carried out the repaint and final preparation on my SAAB v4 rally car including underside and engine bay, I am more than delighted with the job which was completed, on time and within a sensible budget. On the car's first two events it has taken top prize for presentation, testimony to the beautiful paint job. I just need to get some prizes for actually driving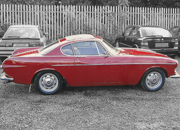 Evan More

Volvo 1800S
The 1969 Volvo 1800S made in Sweden and 42 years later by the Kingspark Bodyshop of Glasgow.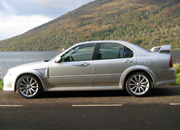 Norman Begg

MG ZS
Kingspark Bodyshop repaired accident damage on my front passenger door and it looks as good as new. They also refinished my alloy wheels and painted my calipers. Very happy with the service provided and I wouldn't hesitate to use them again. Thanks.
Robb, Ecosse Classic Cars

Classic Bentley
We have had many cars repaired by Kingspark bodywork ranging from smaller jobs such as panel repair and matching up paint work on on our classic cars, right through to complete body restorations, I would not hesitate to recommend Davie and the team for providing a top notch paint finish along with proper metal work to the areas which are not seen
Gillian McAllister

VW Beetle Convertible
Excellent service and value.
Brenda Reid

Vauxhall Astra
Thank you for a pro service and good timescale.
J. Mac Cars (Taxis)

Skoda Octavia and other vehicles
Good quality. On time, total value for money. Friendly staff.
Mr Moffat

VW Bora
Value for money, friendly staff.
Steve McKenna

Peugeot Coupe
Very satisfactory service and excellent results.
Miss McGloin

Peugeot 307
Thank you for your prompt repair and quality workmanship on my Peugeot 307.
Ralph Bowman

Vauxhall Corsa
Job done in same day as stated.
If you've had work carried out at our bodyshop we'd love to hear your feedback. You can give us a call on 0141 647 7887 or fill in the form below: